Recently when I tried to edit one of my Drum Sets, I got an error message stating that I needed to resolve the sounds for my kit. Then I noticed that most of the .wav sounds for the kit were showing in red. As an example, I have attached a screenshot that I have taken of the default "Brushes" kit that comes with BeatBuddy: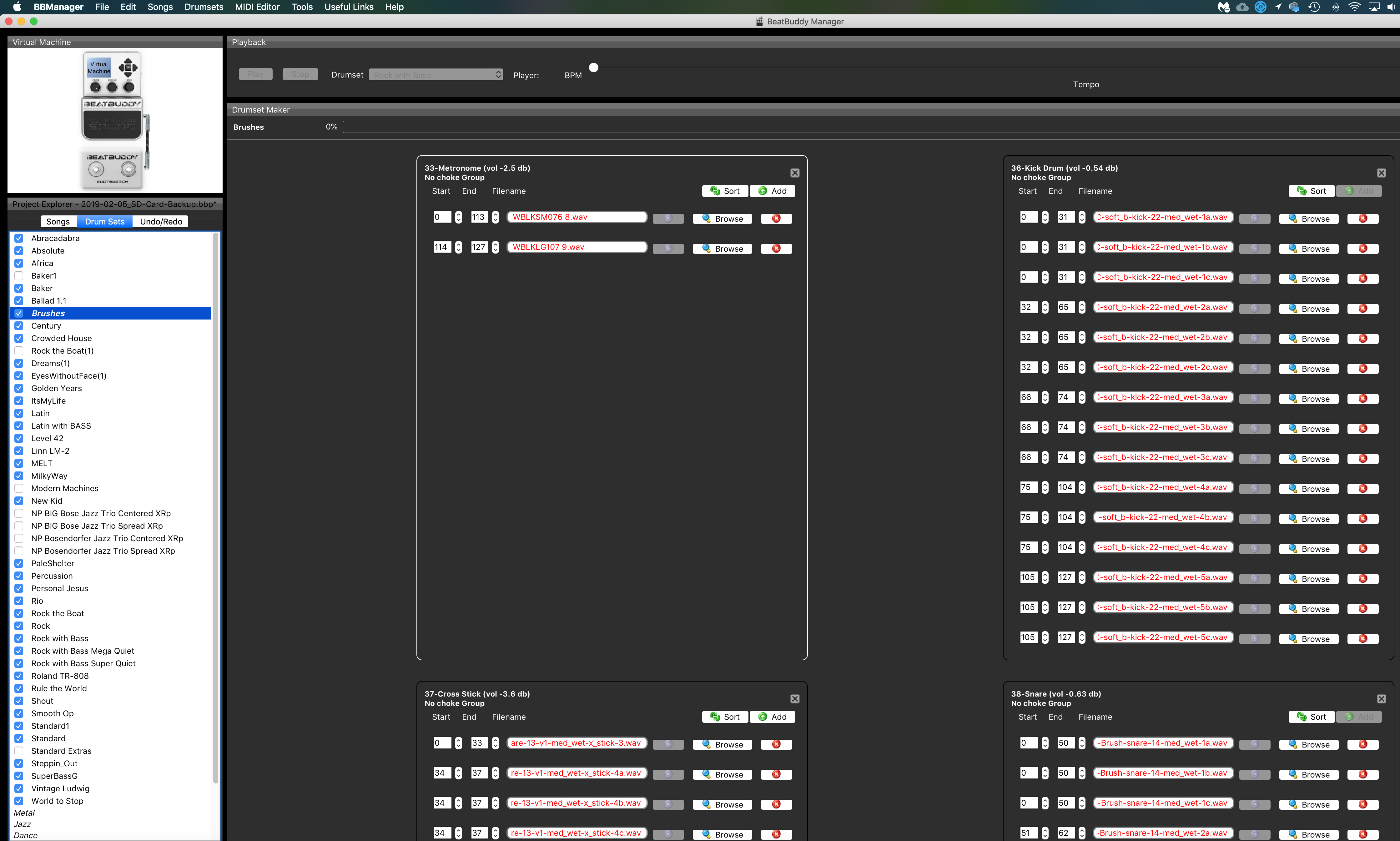 So if I click "BROWSE" on any of the .wav files to see where the file it is, it brings me to a blank folder, within a VERY long directory tree of BeatBuddy folders. When I say long, I mean nested within DOZENS and DOZENS of folders. Here is a video I made to show you how long one of the trees is:
The weird thing is, that I have never made any edits to the "Brushes" kit, so I don't know why the .wavs for that kit got scattered around in a bunch of sub-directories. I used my Apple "Time Machine" to browse my directories from a time when my drum sets were definitely working, but I noticed that these long directory trees existed even back then, but they were slightly shorter (but still in the dozens). It seems to me that every time I made changes to any drum kit, it would somehow save sounds – which were referenced by any kit – into a brand new directory. My theory is that the directory trees eventually got so long that my computer would no longer allow any further branches, which meant that BeatBuddy could not save the sounds.
My question is: how can I save all of my custom drum sets? Do the .DRM files contain all of the .wav sounds that make up the kit? I'm assuming that I will need to re-install the BeatBuddy manager, however I don't want to lose all of the custom drum kits that I have made.