Is there a manual for creating drum kits in the BB Manager for Mac users?
I have followed the very sparse instructions from various sources. However, it seems that this has to be done very specifically. One wrong move and everything goes haywire.
When I am creating kits it appears to work only once before the WAV files are becoming corrupt. When I look at the location of the WAV files it looks like BB Manager has added folders within other folders that have not cohesive order.
If someone could provide a step by step guide this would be very helpful.
Screen Shot
Here is a screen shot where I have gone through the steps with one sample. I create the kit (On my desktop) and save it (on my desktop). Then I import it into BB Manager.
It works for the first time. Then after saving it starts creating folders inside folders to the point where the sample cannot be reached. The WAV sample also becomes corrupt and will not play.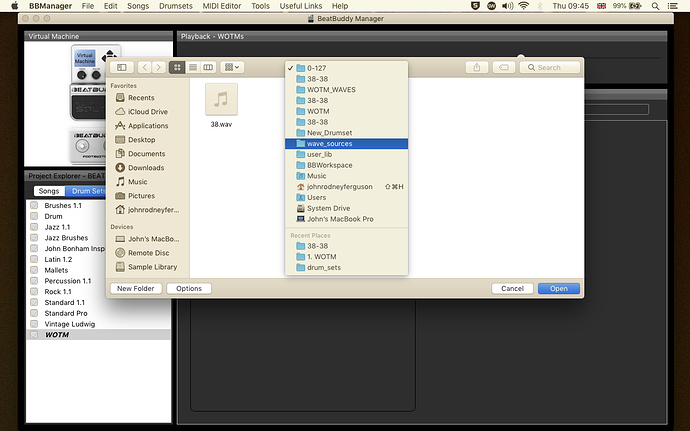 Regards
Rodney