Hey folks.
Was just thinking.
Anyone has ever attempted to create a Kontakt instrument with the same sample mappings as the drums with bass kits? (i.e. C2 to F3 drum samples and E4 to E6 bass samples as in the Rock with Bass kit)
In this way, it will be possible to listen in your DAW of choice a result that will be comparable to what we will hear in the beatbuddy once imported.
Was just playing around with Kontakt and it seem possible (a work of huge patience of course), but definitely doable (here I just mapped two kick samples, ignoring velocity etc):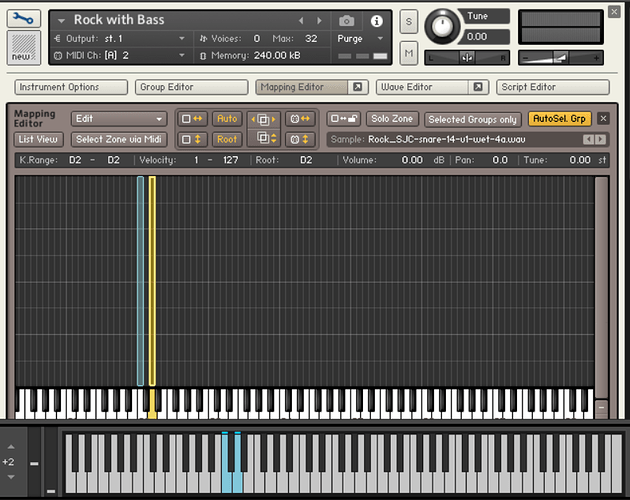 I can do the full kit, just wanted to check if it's worth and if someone already attempted to do something like this.
Keep beatbuddin'
Ciao
Andrea