So, I have created a quick drum pattern (hats, snare, kick) in Reaper and exported this as a MIDI file: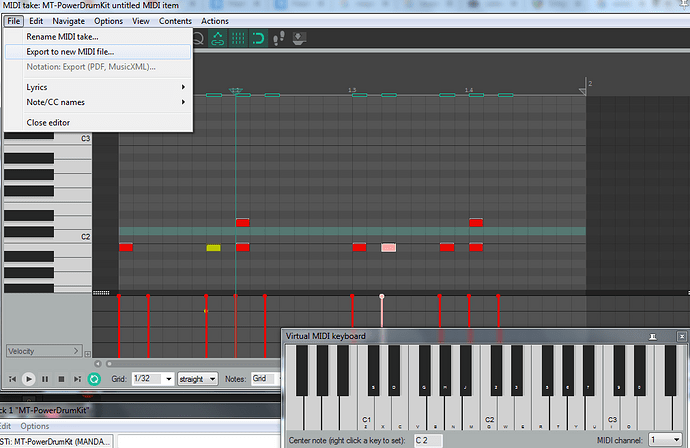 When loading this MIDI file into Beatbuddy manager and I check/audition it, only the snare is sounding. So - is this an issue with the way I have exported my MIDI beat from Reaper? Sorry - I'm new to this. Presumably the MIDI value of the kick/hats is not being "seen" by the Beatbuddy?
I've had a look through other Reaper posts - but not quite got this.
All I am looking to do is create some MIDI beats of my own (manually - not by recording anything), and then import them into Beatbuddy. If Reaper is less Beatbuddy-friendly thatn others, then I'm happy to pay for software if people would like to offer suggestions. What's easiest for MIDI programming → Beatbuddy? Thanks