Where can I purchase the new external footswitch in Australia?I have looked on ebay doesnt have any from Australian stores
Hi Anthony. I use a boss foot switch with my BB - works really well. Plenty music shops in Melbourne that will order for you if they haven't got one in. Hope that helps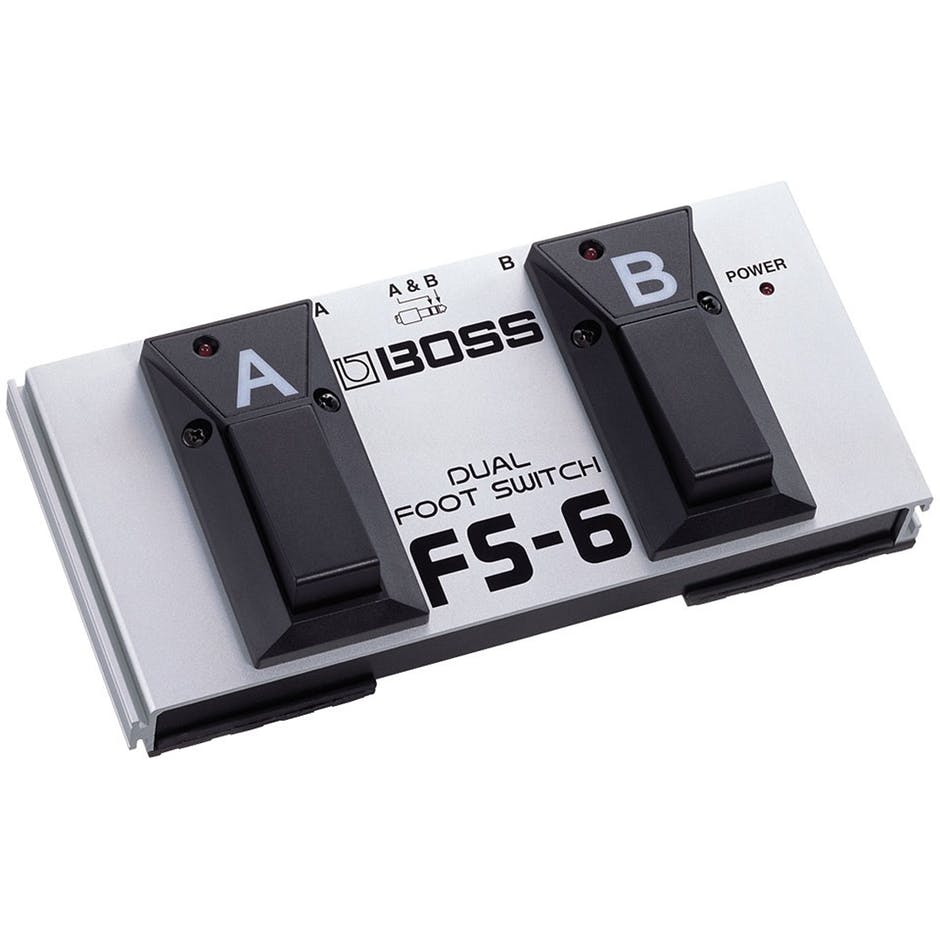 Hi bigbob ,I actually already have one of those I didnt think to try it out .Could you tell me what settings ie polarity you set it to? thanks
I seem to be getting no reply on my question from tech support …I wonder why
I use a pair of Boss FS-5U's linked together which is about the same as one FS-6 pedal. I would set the FS-6 to the FS-5U mode with polarity N.O.(normally open). This is how I have mine set and it works well.
Hi Anthony,
Use a stereo jack from BB to the centre (A & B) socket on your Boss. B switch Polarity to the left - same with the Mode.
A switch Mode and Polarity to the left also - that is - all switches to the left with the inputs facing you.
Once you have done this, with the SD card in the BB, press both Drum Set and Temp together to get into the settings. Go into foot switch detector and press the TAP button. BB will tell you to press the left switch, then press right switch (it's very quick in doing this).
Once you've did this, set the switches up as main pedal, pause, forward or disable etc. Whichever way you want it.
I have my BB on a clamp attached to the mike stand that I can control the volume if need be or jump songs in the files.
Good luck.
Bob
Hi Big Bob,
Are you referring to the external foot switch that you can buy with the big beat buddy. If so, you can have mine for just the cost of postage. I've had so so many issues with my BB that Ive spent countless hours trying to add songs, update the stupid thing and generally haven't been able to use it properly. I bought the BB a few years ago when they first came out. It's ended up being a useful paper weight. Songs seems to have disappeared and I still can't get my head around how to add songs and beats properly, with the result that so many beats are now missing and only some songs playing properly that it's useless. I don't want to pay the very big cost that the company charges for a new card.
So, you can have the foot switch for free or I will sell the pedal and switch to anyone in Australia who is able to get it going for $80Aus plus postage. I no longer have the original power supply.
G'day Tony_P
I use the Boss FS-6 foot switch pictured above - my big feet tend to crush the BB switch
.Thanks for the offer but I'm good. My advice would be stick with the BB.
Others prefer to use wave files but the BB uses midi that can be edited easily in a DAW - I use cubase - change keys, add or subtract sounds you want for your own personal sound. It's a case of gettin used to setting it up on your PC then trying it out through your BB into whatever sound system you use.