As someone who's taken their BB apart, I was wondering if you might be able to help me out.
I took my BB apart to paint the chassis today and the placement of a certain screw/nut made it pretty much impossible to unscrew the pcb without touching the 3 components around it. Sadly one component did not survive the process. I believe it's a surface mount inductor.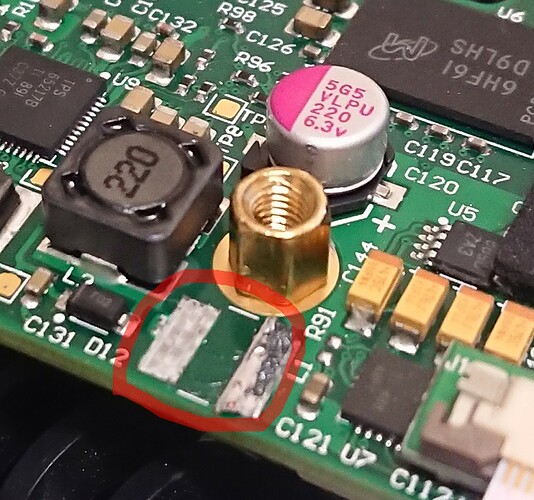 Any ideas on how or if this could be fixed? I'm assuming I'd have to take it to an SMD soldering expert?
It came off VERY easily and doesn't appear to be too damaged. The left pad came off very cleanly and the right pad still has some solder on it with the snapped piece of inductor wire inside.
I'm sure this completely voids the warranty so I'm prepared to buy another BB if necessary. Just wanna know how bad the situation is.
Thanks and sorry for posting this here, I can't seem to find out how to start a new thread.