Please, it was needlessly difficult to use the manual to understand the function below.
Certainly, anyone learning how to use the device would consider the manner in which the Lock state works as a primary aspect of locking and unlocking tracks, and not an addendum to it.
I wanted to use the function, and so I searched the manual for "Lock."
I read page 19 in the manual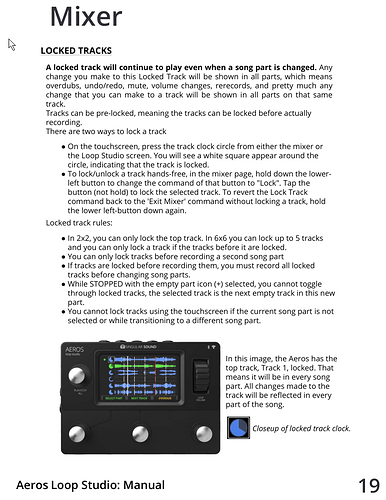 But I could not figure out how or if I could unlock the track later.
Eventually I found in the General Tech section that Tracks can only be locked/unlocked in the first song part, they cannot change state once more than one song part has been recorded to.

Please refund that particular 30 minutes of my life.