Recently purchased a BeatBuddy and I'm struggling through using the buggy BBManager.
A newly imported project is not rendering correctly in the bb manager. Entire groups of songs are missing… then, exporting the project results in missing items on the beat buddy menu.
I've attached a screenshot of BBManager after importing the SD card project.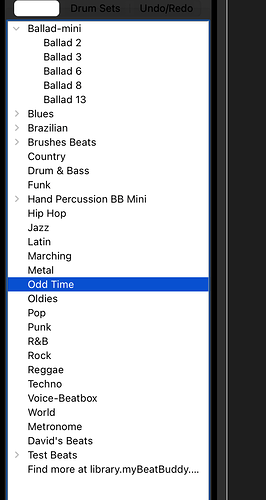 Would someone at Singular Sound please post a detailed blog post with steps to follow and images of how to import a project, add songs and export the project to the SD card for Mac OS (I'm on 11). This seems long overdue.
I've worked in software development for 20 years and BB Manager seems like it's still in beta.