Hey Everyone,
I did a bit of re-organization based on feedback we had been receiving regarding the organization of the forum. Previously, we had sections for general, help, user content, etc. with subcategories for each product.
Now we have product specific categories with subcategories for general discussion, help, feature requests, etc.
On top of that, we've added new functionality to the Bugs/Help categories though a plugin. OPs will now be able to mark a reply as the solution to their bug, question, or issue. This should help make it easier for future forum visitors to quickly identify the solution to their issues and cut down on repeat threads.
Here's what that looks like: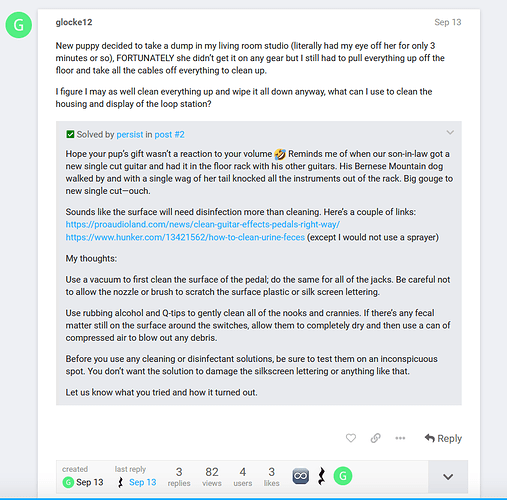 Feel free to let me know how you like the changes and keep the feedback coming. Always looking to make this a more welcoming place for new users as well as a better environment for our pro-users to have discussion.