I see users getting confused with this on a daily basis and the official Beatbuddy tutorial is about as clear as mud when it comes to importing user created songs.
First is to download the user created .sng file off the internet. In this example I will use Whole Lotta Love with Bass from my setlist thread here.
Click on the song and it will bring up a download page on dropbox. When I click on the download link it downloads straight to a folder where all my downloads go. You might get a box asking for a location to download to. Here is where my .sng ends up.

Now open up BBM (Beatbuddy Manager) and select the folder you want to put the song in. I have a folder I created called user where I import downloaded songs to.

Now select the file dropdown menu from the top left corner and select import and then song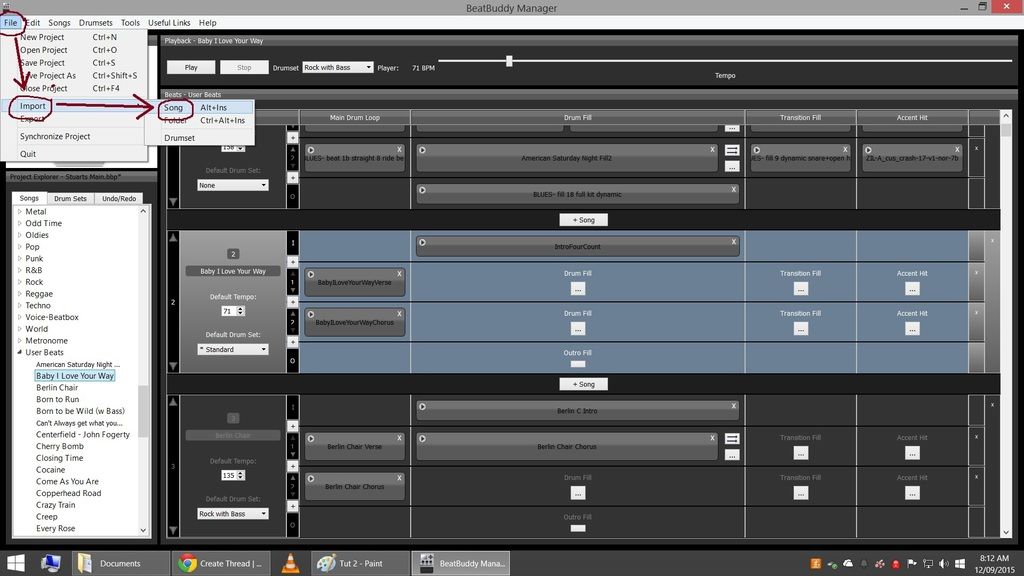 Then Located the file you downloaded from the internet

The song will now be imported and ready to play. If no sound now comes out when played the song might be setup with a custom drumset that you don't have in your beatbuddy. In this example it is "Rock with Bass". Just select another drumset from the box.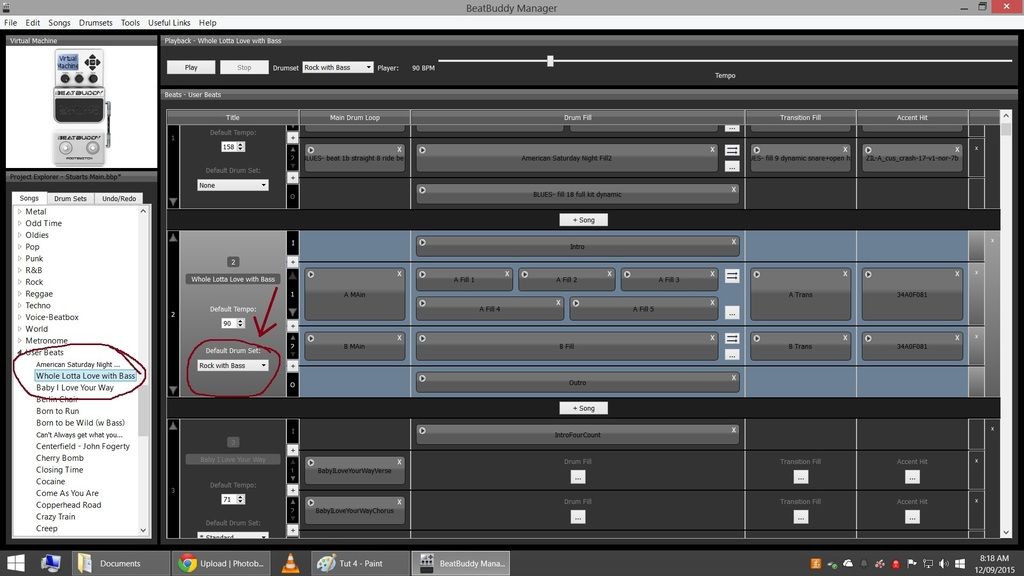 Cheers