Just curious why there's no 'Folk' beats category?
There are some songs mixed in among the rock and pop categories. But, I guess real answer is that folk has little or drums. At the Kerrville Folk Festival, drums are prohibited.
But there some Dylan, John Prine, CSN and several more among the songs in Resources.
Would appreciate folk, Americana category with Cajon, shakers, bongos, Irish bodhran.
I agree. Would be perfect to have that on solo gigs playing just acoustic. Unless I just haven't found that. It would be great to just have shakers or tambourines etc.
As a vocal coach I work with several solo and duo acts who could benefit from adding folk, Americana, simple country and non rock rhythms. Many of the rock bands I work with also do side acoustic more chill gigs. Additionally all singers players I know could benefit from beat buddy during practice to improve timing whether or not they use it live (especially older musicians who sometimes battle timing issues). Even trad Irish bands are adding drummers these days. One of my blues artists ends up just using the polka pattern because he got tired of searching among existing options. About five of my students have purchased bb so far. Some ended up not using it because of not being able to match songs and rhythms quickly. I often end up using the drumbeats iOS app for my guitar practice even though it's inferior in quality to bb yet quick and easy to use for practice.
I keep hoping someone here can put together some drums and patterns together in the vein of the Boss DR-01s. The drums and percussion in the DR-01s has a sort of earthy quality that I haven't been able to quite get from the BeatBuddy yet.
@MarkF48 I have a package of drums and patterns from the Alesis SR-16. You can find more info here:
@azpatrick and @Jasonfitchmusic You might take a look at these kits, and see if that helps.
As far as beats go, I did find a commercial folk beat midi package available:
There are others, as well.
The following songs had been submitted to the Forum at one time or another, and may or may not still be available: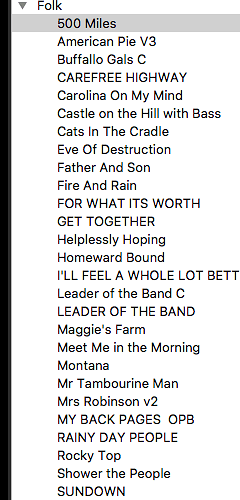 This Celtic package was also submitted to the Forum:
If you need more, be more specific in your request. Tambourines and shakers are already included in BB drum kits.
link is broken, could we get an updated link please?
You could try searching for Bodhran.